MODLANDS
Multiplayer Playtests!!! :)
---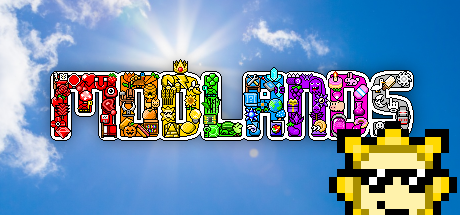 A lot has been happening lately! This year I started a full rebuild of the game to make the final version, that will be available both on itch.io and Steam!
The rebuilt version fully supports multiplayer! It also has an extremely powerful in-game editor (which also works in multiplayer) which can edit anything in the game in real time, from maps, to art, to basic properties of things!
Recently, we've been doing multiplayer playtest Twitch streams on Friday nights - these have been really fun - the community creates art, animations, and builds out parts of the world as we test the new multiplayer features. Join the Discord today and message me if you'd like to join in on an upcoming test! Everyone who helps test the game will get a free copy for the Steam release!
The next build update I push to itch.io will be from this new version as well, and will fully support multiplayer over direct IP, so also be on the lookout for that. :)